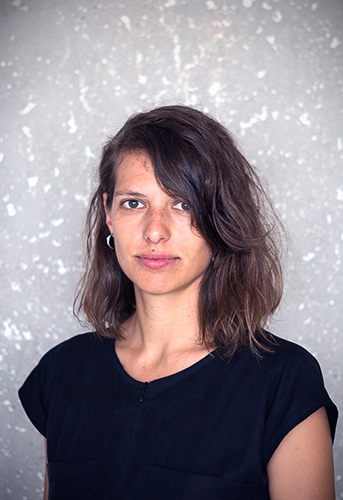 Britta Schoening is a film director based in her hometown Berlin, Germany. Born in 1986, she first studied Political Science (BA) at FU Berlin and then followed her dream to become a filmmaker. After various internships in the film industry she studied direction with the focus on documentary film making at Filmakademie Baden-Württemberg and received her diploma in 2019. Among her works are short films, feature lengths documentary films and commercials.
#WIDERSTAND and MOZART RECYCLED (Co-Director) are her graduation films that have been shown at various International Film Festivals.
2019, Co-Direction with Victoria Piczman, documentary, Argentina /Germany /Switzerland, 72 Minutes. Premiere at Hof Int. Film Festival 2019
#WIDERSTAND / # RESISTANCE
2018, documentary, SWR young documentary, Germany, 60 Minutes. Premiered at Hof Int. Film Festival 2018, "special mention" from the GRANIT – Hof Documentary Award
FRAGMENTE MEINER MUTTER / FRAGMENTS OF MY MOTHER
2016, documentary, Germany, 80 Minutes. Premiere at Dok.fest Munich 2016; Winner Award by "Untertitel-Werkstatt Münster";TV adaptation for WDR "Menschen Hautnah"
WER IST ZOÈ / WHO IS ZOÉ ? 
2014, fiction short, part of the Ateliers Ludwigsburg-Paris, SWR/ ARTE, Germany, 8 Min. Max-Ophüls-Festival 2015
UNS GEHT ES GUT / WE ARE FINE
2012, Co-Direction with Sandra Wollner and Michaela Taschek, experimental short film, Germany, 6:30 Minutes. Shown at various Int. Film Festivals, price for the "Best Newcomer Film" at Diagonale film festival in Austria 2014